Our Work
Frankenstein Variorum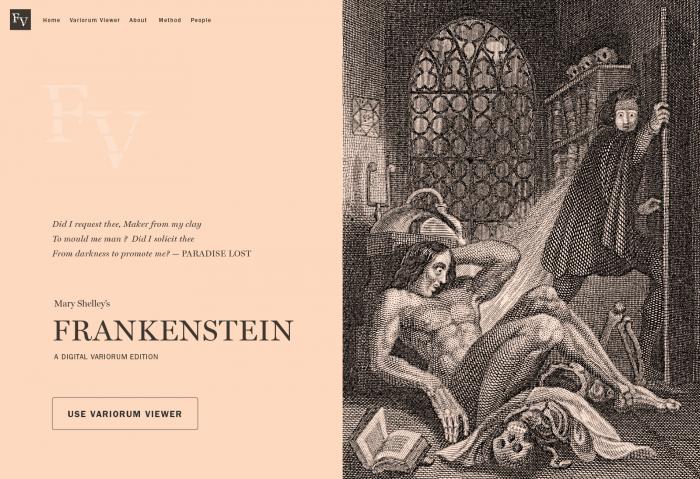 Who
Carnegie Mellon University
What
Application development,
Data modelling,
Identity Design,
Information architecture,
Site Design
"Agile offered technical expertise we were missing, and helped focus and organize our efforts into producing a high-quality, publishable project on time. And they were friendly and fun to work with, too!"
The Frankenstein Variorum project sustains and extends long-established editions of Frankenstein by connecting them in a variorum edition, that is, to provide a view documenting change to the novel over time, from the first manuscript notebooks of 1816 to the last edition revised by Mary Shelley in 1831. In up-cycling the code from previous digital editions of Frankenstein, this project intends to break each edition out of its "data silo," an often lamented condition of scholarly digital editions. The reading interface is designed to operate with TEI files from an existing edition (namely the Shelley-Godwin Archive edition), without needing to alter them or incorporate them into a new textual collection, as well as interact with critical annotations that contextualize the novel's variations across five editions. Agile was brought on board to provide design services, principally a Jekyll-based website, with a React.js edition viewer. We worked in collaboration with The Research Software Company on this project.